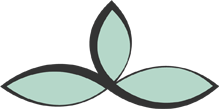 Yoga has taught mental and physical discipline for more than 5,000 years. A system of physical and mental discipline, Yoga brings the body and mind into harmony. The Sanskrit meaning of the term yoga is "to join or link together; to unite."
This has multiple meanings – uniting mind and body, linking together poses, combining breath and movement, being together with other like-minded yogis, and joining together with God and all living beings.
Hatha Yoga helps build strength while improving balance and flexibility. By focusing on the mind-body connection, Yoga reduces stress, inspires relaxation, and provides total wellness. Yoga practice varies for each individual, each day, and may range from light and soothing to challenging and dynamic.
You may expect improvements in concentration, stamina, and agility, whether you're an athlete, a first-timer, or anyone in between!
Where did Yoga come from?
Hoping to achieve the same flexibility, balance, endurance, and strength as animals, ancient Indians created asanas to emulate them. Traditionally, Yoga was taught one-on-one from teacher to student, and poses were handed down as a gift. In recent years,
Yoga has been rediscovered in the US as an ideal method for cross-training, as well as a therapeutic form of exercise and relaxation. Join us and see why Yoga has been an effective form of mind and body conditioning for more than 5,000 years!
The Great Yoga Wall is a safe and modern tool that provides support when needed and challenges students where appropriate. Drawing inspiration from the Iyengar yoga tradition, quality, form, and alignment are emphasized over quantity of postures, allowing students to work more deeply in each pose.
Small group sessions featuring the Great Yoga Wall are for 2 to 4 people and are scheduled by appointment, based upon teacher availability; cancellation policy applies.
Fees are due on or before the time of service—all sales final.