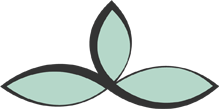 To avoid being charged, please provide a minimum of 24-hours advanced notice for cancellation of any session.
Please communicate directly with your trainer by phone or text. Do not e-mail or call the general studio phone to cancel a session, as we may not receive the message in a timely way.
Please honor your teacher and their practice, by giving them as much notice as possibleif you know you need to cancel. This will allow them opportunity to try to re-book your slot.
Our business depends on the income from sessions, and the commitments of our clients, so we must enforce our cancellation policy. Thank you in advance for your mindfulness and respect in these matters.
If you must cancel a duet session, please communicate with your trainer with more than 24 hours of advance notice. If one party cancels, the remaining duet partner will have the option to cancel the session with no charge or upgrade to a private session for an additional fee.
Advanced Registration Required
Advance reservation is required for ALL sessions, including mat class.
If you hold a current class package, you may prebook your slots via the online schedule or from your smartphone using the MindBody app.
Special Programming Cancellation Policies
Workshops and enrollment courses require non-refundable pre-payment in full to reserve a space. A minimum of 72-hours advance notice would be required for cancellation if available, and all or part of the amount will be non-refundable, though this may vary depending on the teacher and programming.
The deep discounts on our packages are our way of honoring your commitment to using multiple visits within a given period. Expiration dates provide an incentive for you to practice regularly.
Extensions are only available for medical emergencies (hospitalization/doctor's orders not to practice). Thank you for your understanding.
We don't normally close the studio or cancel classes due to weather; however, this may happen in extenuating circumstances. When in doubt, always check the current Class Schedule before coming.
Any class cancellations will be posted a minimum of one hour before the class start time.
For private/duet sessions, please communicate with your trainer directly if weather is questionable.
We do our best to salt the sidewalks on snowy days, but please be alert and aware as you enter the building during the snow season.
Frequently Asked Questions
A. Synergy (pronounced SIN-ur-jee) comes from Greek "Sinergia," meaning "cooperation," and "working together." Synergy is the working together of many parts so that the effects of the whole are greater than the sum of the efforts of the individual parts.
Synergy is a mind/body studio—a creative and collaborative space focused on helping individuals chart their paths to wellness and wholeness. It's a safe, non-judgmental environment created specifically for mind/body discipline, with well-trained professionals providing instruction on an individual and group basis.
Our mission is to provide high-quality mind/body programming in the Upper Cumberland region and to help create peace in our community. We serve clients of all levels, from beginners to those recovering from illness or injury to accomplished practitioners.
We offer a diverse weekly class schedule, featuring Yoga, Pilates, therapeutic-style movement, meditation, and even a mind/body approach to strength training.
We offer workshops, enrollment classes, and special events with guest teachers. Private and duet sessions are available by appointment. We also offer our 3100+ feet of studio space as a venue for community events. Come and experience Synergy!
A. From the physical perspective, yoga is a series of static "poses" that flow together one after the other. Different poses concentrate on different areas of the body, and their primary purpose may be to build flexibility, strength, or balance.
In Yoga, it's common to stay in a single pose for five full breaths or longer--sometime MUCH longer, depending upon the style of yoga. Pilates marries eastern and western fitness techniques. Many of the exercises may seem similar to yoga postures in shape, but consist of a small number of slow, controlled repetitions; therefore, your body is continually moving.
A. Yes! Most people don't come to yoga classes because they are already flexible. A basic premise of Yoga is that each student remains"in the moment," which means that you are working at your level. Each person is listening to their own body and denying the urge to compare or compete.
A: Yes! Anybody of any fitness level can benefit from Yoga and Pilates. Athletes will benefit from the mind-body control learned through both of these disciplines, as well as the core strength gained from Pilates practice. Additionally, the flexibility gained from yoga acts as an injury preventer in any sport or repetitive motion. As for beginners, there are at least three versions of every yoga pose, and you need to learn the appropriate modification for your level of ability at any given time.
A: Unfortunately, we are unable to offer child care. The appropriate minimum age for children to participate in classes is 12 years old, except for special instances, which would be designated in the course description. All of our programming is primarily designed for adults, and the environment of a mind/body studio is intended to be tranquil and free from distractions.
Therefore all students should be of an age that they can fully focus and participate for the entire length of the class.
A: Yes! Pilates is renowned with physical therapists for its rehabilitative benefits. The Pilates method originated as a rehabilitative method of sorts. Pilates helps to develop spinal flexibility and core strength. The development of a strong "powerhouse" can protect your back and may also prevent future injuries.
A: No. You only need time, willingness, and an open mind to start your Yoga or Pilates journey. An exercise mat is helpful, but both disciplines can be practiced without special equipment.
A: An expiration date encourages you to commit to your practice. Our revenue is based on the commitments of our clients. The significant discount you receive on packages is our way of honoring your commitment to using the sessions within a reasonable time frame, and is your way of helping us to keep the studio doors open to the community.
For now, we have chosen not to charge membership fees for the use of our facility, and expiration dates help us continue to do so.
Login to your Synergy account with your username and password.
*If you do not have a username/password yet – under the Username/Password boxes, click "Create Account."
If you have been to our studio before, but have not set up a username/password, go to "Need New Password?" and put in your e-mail address. The studio software will locate you in the system. Please be sure you use the same e-mail and name you have used at our studio
You will be sent an e-mail that contains a link for setting/resetting your password. Click the link, and it will take you to a page where you can set a new password. From here, it will automatically log you into the system.
From our schedule, locate the class or workshop you would like to pre-register for and click "Book" beside it. For classes, you will be given the option to make a one-time reservation, or a recurring reservation.
Once you click the button to make the reservation(s), the class/classes will be added to your list of reservations. If you do not have enough credit/visits on your account, you will be prompted to pay online with a credit card. You can view your current list of reservations at any time by logging in, then clicking on "My Info" and "My Schedule.
If the class/workshop/enrollment is full, you'll be given an option to be on the waitlist. You can view your waitlisted sessions under "My Waitlist."
You will be automatically moved into the class if someone cancels. If you have designated to receive email and/or text alerts in your studio account profile, you will receive an automated e-mail/text message if you are added to the roster. The cancellation policy applies, so please do not waitlist a class if you are uncertain.<
Log in and click on "My Info." Click on "My Schedule." You will see a list of your existing reservations. (If the cancellation window is no longer available for a class, it will not show up on this list. Please still call your teacher directly to let them know.) Click the "Cancel" button next to the class you need to cancel. A dialog box will ask you if you are sure you want to cancel. Click,"Yes." The class will be removed from your schedule.
*If you have pre-registered for a class, or if you are on a waitlist for a class and need to cancel, you must cancel with at least 24 hours advance notice to avoid being charged.