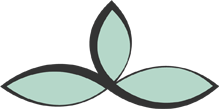 Synergy is the first studio of its kind in the Cookeville area--a true mind/body studio designed to be free from judgments, expectations, and competition. We help bring positive growth to your body, mind, and spirit – creating a happier, healthier, more balanced you.
Competence * Compassion * Community
In the last few years, world circumstances led us to rethink, pivot, and creatively shift our business model in order to remain relevant and continue to meet client needs. We have now become a hybrid studio: we now offer services both online and in the studio. ALL of our sessions are still live, featuring a fully present teacher, observing their students, and giving real-time relevant feedback. Some Synergy teachers work in-studio for private & duet appointments. Others offer private & duet appointments live online, via Zoom. (And some do both!) We offer group classes in-studio, and we offer live online group classes, via Zoom. Pre-registration is appreciated. Walk-ins are now welcome to our regularly scheduled weekly in-studio classes, with arrival 15 minutes prior to class start time. You can get more details in our monthly newsletter.
Our weekly schedule is subject to change, so be sure to check the online schedule frequently.
Follow us on Instagram & Facebook stay up to date throughout the month.
To manage your account, opt in to our Synergy Rewards Program or renew your package, log in here.
Visit our online store anytime to give the gift of self-care!
Need some Synergy swag or props for your practice? Pick some up during your next visit to the studio, or message us to arrange for online payment and curbside pickup!
*Packages are non-transferable and cannot be shared. All normal session expiration dates, cancellation policies, and prerequisites apply.
We're offering private, duet and group sessions in our bricks-and-mortar studio, and we're rocking the virtual studio group classes, too.
Click here to see our most recent monthly newsletter.
Want to stay up to date on what's happening at Synergy?  Subscribe to stay in the loop! See What Our Clients
are Saying!

To me, Petti is the quintessential yoga instructor. She dropped another pearl on us at our Friday a.m. yoga class: Is your suffering (pain, trial, etc.) defining or refining you. Very good food for thought...and action! Thank you!
Barbara R. - Cookeville

I have found a new passion thanks to Synergy Yoga Studio. Being a newbie to Yoga, I wasn't sure what to expect. But let me tell you, this place is AMAZING. From the moment I walked in to inquire about classes, to the class I took today, I have felt welcomed, accepted and nurtured. The atmosphere is calming and the instructors are so good at what they do. I have attended classes instructed by Petti and Laurie, tailored for those new to Yoga. Their instruction is thorough and never do you feel judged or embarrassed. I leave calmer, happier and excited to take the next class. This place is a blessing to the Cookeville area and I cannot praise it enough.
Wendy D. - Alpine, TN

Always a calming environment full of love - not judgment. The best environment to create your healthiest self.
Lora L. - Rickman, TN

These ladies know what they are doing. Good teaching techniques go a long way toward good practice.
Lori T. - Cookeville

I have always thought I would enjoy Yoga but wanted to be sure that I started with someone that had the expertise and training to teach me the proper way to move. I recently completed the Beginner's Workshop and was thrilled with the experience. Petti and her instructors truly know the history and art of Yoga. They have made me feel so at ease and confident... each week, I couldn't wait to return. Looking forward to my next class already!
Linda W. - Cookeville, TN

Great Pilates class today with Petti, she has greatly improved my golf swing and my life! Strongly recommend for anyone who wants to improve their health.
Nick R. - Sparta, TN

So happy to have found this place! I can't put into words how much Pilates has improved my physical health. I strongly recommend this practice for anyone who has back issues, Petti has worked diligently with me, now my back doesn't hurt in the mornings! Life changer, for sure.
Mistie R. - Sparta, TN