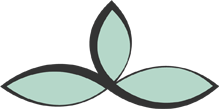 Dedicated to
Health & Wellness
Welcome! For more than fifteen years, we've empowered people like you to create their path to wellness and wholeness. We're not a fitness gym promising quick results – we're a community dedicated to pursuing health, joy, ease, and, most of all, peace.
We're a place to escape the stress of modern life. To take steps together towards an improved quality of life. To cultivate the whole person, body, and mind. So whether you're an athlete, beginner, or recovering from injury, you'll find something you love with us!
Congratulations! Firstly, it's reasonable to be scared or nervous, but you're in a safe place. Many new students worry they may be too stiff or old to start practice – that's like saying you're too sick to go the Doctor!
You're always able to focus your mind and improve your body. Our team is the most talented, well-trained, and experienced in our region and will work with you to develop the right approach for your needs and lifestyle.
You'll never know what you're capable of until you try. We're here to help!
Our Mind & Body Disciplines

Yoga
Hatha
Vinyasa (flow)
Yin
Kundalini Yoga
Restorative Yoga
Prenatal Yoga
Gentle Yoga
Chakra Yoga
Great Yoga Wall
Yoga Blocks, Blankets, Straps, Bolsters, and Eye Bags are provided

Pilates
Classical and Contemporary
Mat Classes
A variety of props like mini-balls, magic circles, hand weights and foam rollers
Studio equipment like Reformers, Cadillacs, Towers, Wunda Chairs, Spine Correctors, and Ladder Barrels

Meditation
A Variety of Approaches to Meditation
Mindfulness
Sound Healing

Unique Programming
Diverse Weekly Class Schedule
Beginner Programming
A Variety of Special Workshops
Private & Duet (2 people) Sessions by Appointment
Enrollment Classes
Guest Teacher Events
Community Events