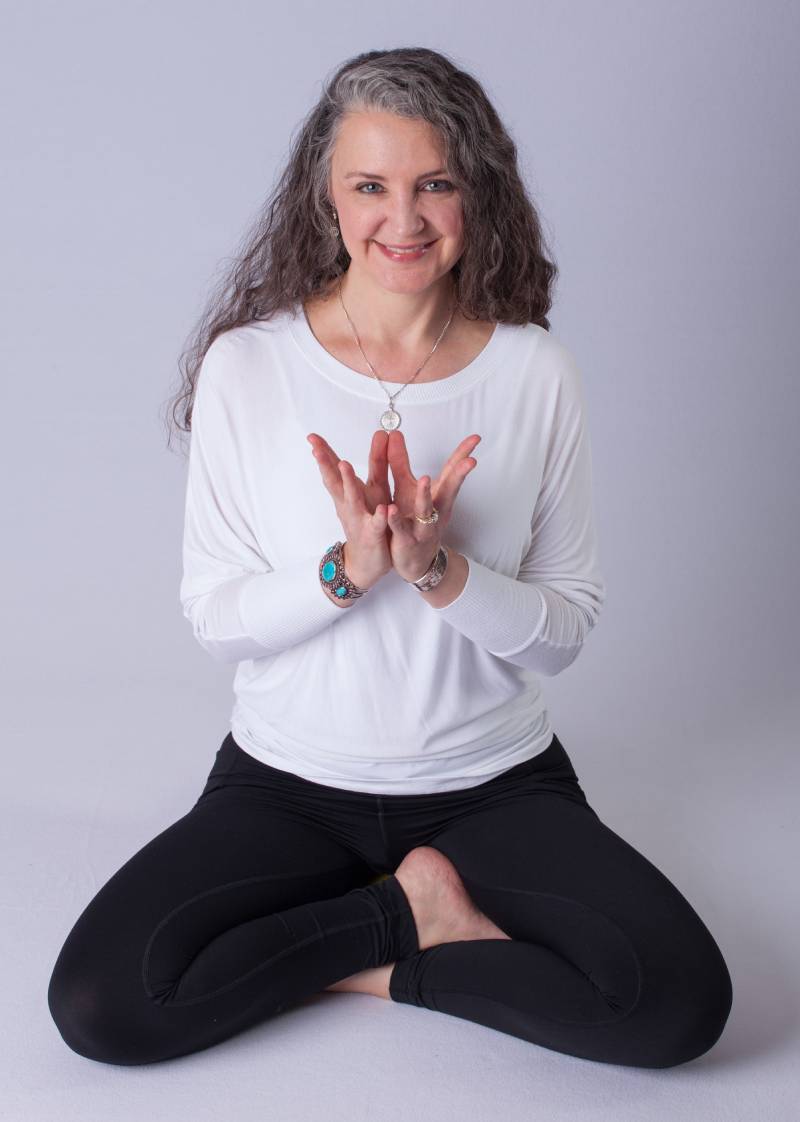 Petti Groth
E-RYT500, YACEP, NCPT, MMI CERTIFIED MEDITATION & MINDFULNESS TEACHER
Since 2007, Petti has been a full-time mind/body teacher, and the proprietor of Synergy Studio in Cookeville, Tennessee. Rather than following the traditional approach of identifying students' imperfections or weaknesses, and setting goals to "fix" them, she takes a holistic approach, and encourages clients to place their emphasis on the journey, rather than the destination. "The key is starting with gratitude. All of our challenges are simply an opportunity to grow, and all of our desires for change are God-given," she says. "They spur us onto the path to our best self."
MMI Certified Meditation & Mindfulness Teacher

Yoga Alliance ERYT-500 (Experienced Registered Yoga Teacher)

Designated YA Continuing Education Provider (YACEP)

PMA (Pilates Method Alliance) Certified Teacher since 2007
Currently teaching group classes and semi-privates at Synergy

Accepting private/duet clients with doctor/therapist referral

Available for retreats, special events, and on-site employee training
Yoga Teachers/Influences: Deborah Perry & Peggy Bogard of YTSE, Cyndi Lee, Jill Miller, K. Lea Gifford, Doug Swenson, Elise Browning Miller, Baxter Bell M.D., Mary Paffard, Carrie Gaynor, Chase Bossart, Rebecca Dennis, Devarshi Steven Hartman, Siddhi Ellinghoven, Dr. David Frawley, Rhadeya Michael Plasha, Lilias Folan, Bryan Legere, Mary Anne Metzger & Terry Brown.
Completed a Pilates studio apprenticeship program, accruing over 1000 hours of Pilates teacher training under the direction of Susan Butkus, NCPT

Regularly attends PMA conferences to study with popular Pilates teachers from many lineages

Completed a Pilates-specific cadaver anatomy lab, under the instruction of Dr. Rebecca Love at the naturopathic medical school of Bastyr University in Washington

Completed two Thomas Myers' Anatomy Trains courses: Body Reading, and Myofascial Meridians for Movement Therapists

Hosts and studies with Ruth Alpert, master Pilates teacher (of the Eve Gentry lineage) and creator of the BodEase method, once a year

Currently completing a 275-hour Polestar Pilates Comprehensive Transition Program, under the mentorship of Shelly Power, NCPT
"These disciplines have given me a non-threatening and non-competitive way to maintain health and balance in my mind, body and spirit. It is a great gift to have discovered these precious 'life tools,' and I want to share that with other people."
Register for Petti's classes here.