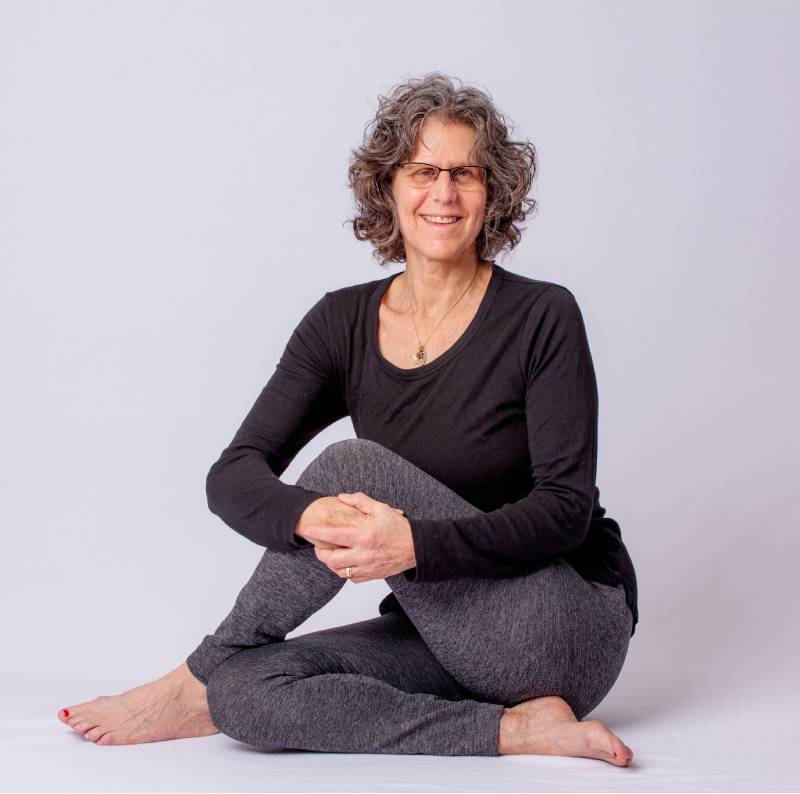 Laurie Hall
OCCUPATIONAL THERAPIST, RYT500
Laurie was born in New York City, and lived in Woodstock, NY and Maine. After high school she spent 6 months in Finland and traveled to Russia and England. These early life experiences taught her how to be flexible and adapt to different cultures and life experiences. "Flexibility in yoga often implies physical flexibility," she says, "but it is also important to be flexible in one's approach to life and life's circumstances."
After graduating from college at McGill University in Montreal, she returned to Brooklyn, NY to complete her secondary degree in Occupational Therapy, specializing in pediatrics. She worked in a variety of settings with different populations before opening her own practice. "Occupational therapy is about meeting the needs of the individual where they are, at that time, without judgment, and facilitating their movement in the direction they want to go… just like yoga."
In 2007, Laurie and her family moved from Wilmington, NC to Sparta, TN. She retired from being an occupational therapist to become a full time clay artist. Because being an artist can be an isolating profession, she missed the community involvement, and began practicing yoga and meditation at Synergy in Cookeville.
In 2017, Laurie completed the 200-hour Yoga Teacher Training at Sanctuary Yoga studio in Nashville with Tom and Daphne Larkin, where her training was focused on hatha and vinyasa flow yoga. She says it was a very powerful and challenging personal journey. "Developing a yoga practice and adopting a yogic lifestyle requires physical, emotional and spiritual commitment." She has completed Restorative Yoga Training with Colleen Dwyer of BlossOMing Yoga and teaches monthly restorative workshops. She has also completed the Anjali Restorative Chakra Balancing course with Shannon Paige, and enjoys doing energy balancing chakra work with her clients. In 2018, she completed Level I Yoga Wall training in 2018 with Bryan Legere, and Level II Yoga Wall training with Mary Anne Metzger in 2019. Also in 2019 she completed a training in trauma-informed yoga with Cortni Saunders. In 2020, Laurie completed a 50-hour Yin Yoga training with Bernie Clark and Diana Batts. She is currently registered with the Yoga Alliance at the 500 hour level (RYT500).
Laurie believes that anyone can develop a yoga practice, regardless of age and current physical abilities. Using her background in working with individuals experiencing physical and emotional challenges, Laurie strives to make yoga accessible to anyone at any level of fitness. She teaches private and duet sessions on the Great Yoga wall, as well weekly group classes. Register for Laurie's yoga classes here.