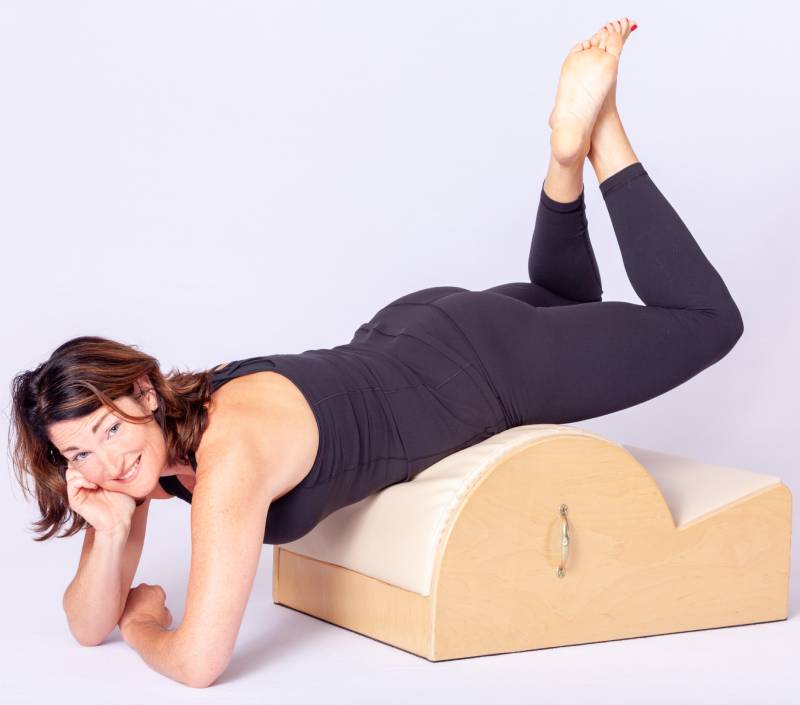 Jolie Wheaton
NATIONALLY CERTIFIED PILATES TEACHER
Jolie has been an active instructor in multiple aspects of group fitness, wellness, and mind-body disciplines for the last 30 years. She has been certified to teach general group fitness, strength training, kickboxing, Yoga, spinning and Pilates. Jolie completed Levels I-III of Classical Pilates teacher training in 2009. She returned to her Pilates studies in 2019 under the mentorship of Sue Butkus, NCPT. She completed Comprehensive Pilates Certification to become a Nationally Certified Pilates Teacher in 2020.
Jolie's inherent creativity and enthusiasm make her a natural teacher. Her background and education in social work give her the benefit of an awareness of different learning and communication styles and provide a significant part of the framework for her teaching. Jolie also has several years of experience as an adult student of ballet. The combination of dance and Pilates is the foundation and the joy of her practice. As an instructor, Jolie enjoys empowering her students through helping them discover a greater mind-body connection and new patterns of movement in their bodies. Her primary focus is always encouraging her students to experience the movement of their bodies from the inside out.
Register for Jolie's Pilates classes here.