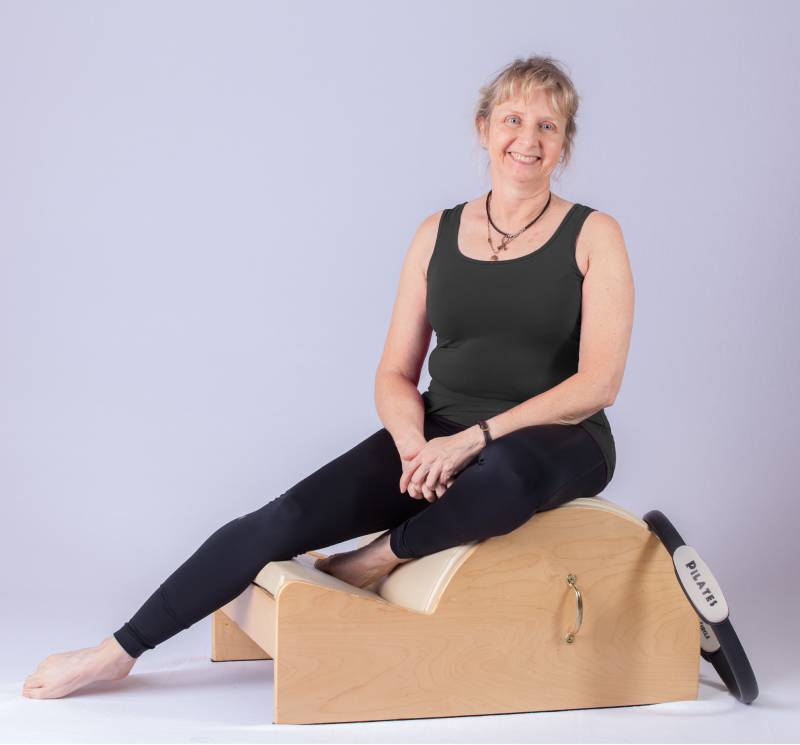 Jenny Drake
PILATES TEACHER
Jenny's intro to Pilates was via a Pilates for Riders clinic (Horseback), but she didn't enroll in classes until both the physical therapist and orthopedist recommended it for her back; she has scoliosis (double curve w/ lumbar torsion) and spent 5 years in a Harvard back brace as an adolescent.
Jenny states, "After year in that dreadful brace without ANY exercise program whatsoever, a was let out cold turkey. My back muscles had severely atrophied, and as a result, I never learned to use my back
nor my abs correctly—if at all. Most years included a trip to the ER for severe back pain/spasms/sciatica and I would miss 1-2 days of work per quarter with back issues. I was skeptical that anything could help me, but boy was I wrong! My back is a virtual non-issue now. I live and work on a farm including riding horses over rough terrain."
After 4 years as a student at Synergy, Jenny enrolled in a classical Pilates teacher training program with Peak Pilates. Jenny has completed Level I and Level II of the Peak Pilates Comprehensive Teacher Training Program, under the direction of Sonje Mayo in Nashville, Tennessee. Jenny loves introducing anyone and everyone to Pilates, and has a special heart not only for those with back issues but also "Fluffy" sizes, whom she embraces without judgment.
Jenny is well-versed in mat, props, and equipment, and she enjoys substitute teaching at Synergy. She is also available for a limited number of private/duet sessions.
Her rates are as follows:
Private Pilates Session (50 min) $50

Package of 5 Private Sessions $200

Duet Pilates Session (2 people): $30 per person

Package of 6 Duet Sessions: $150 per person